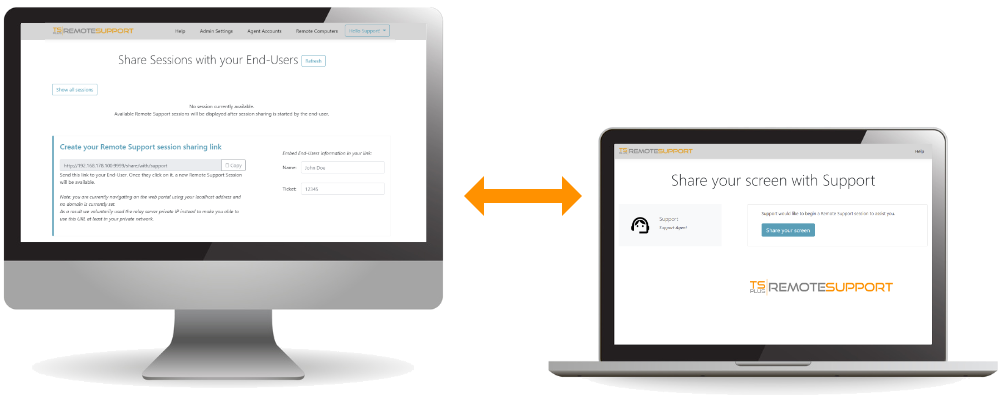 How does our Remote Support work?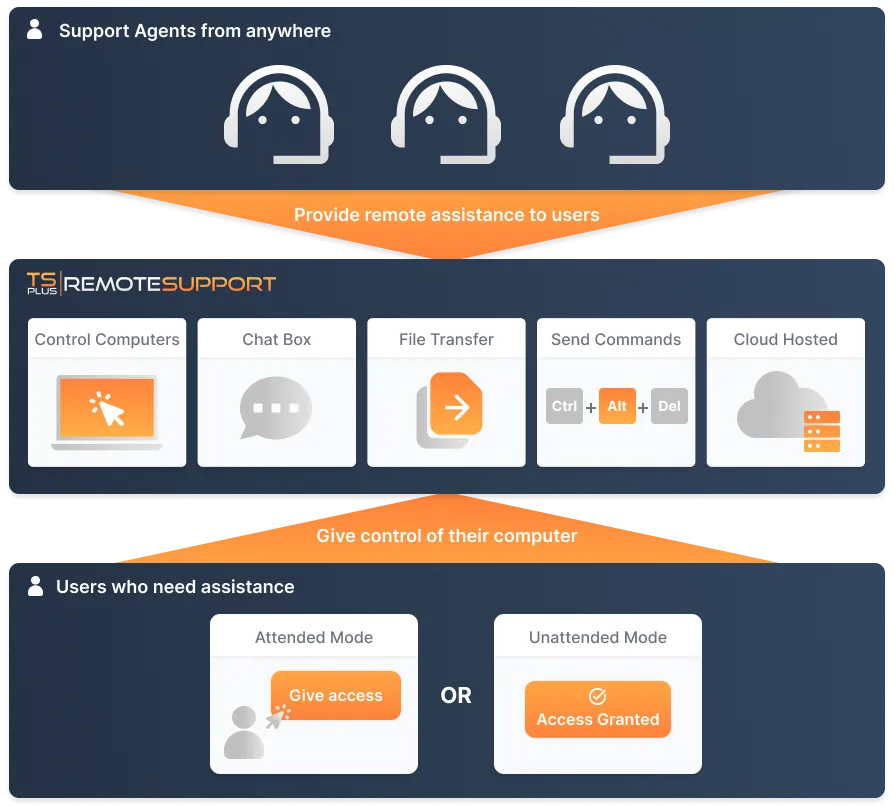 A secure, web-based screen sharing and remote control solution designed for today's flexible support teams. Securely connect to remote computers, take control of their mouse, access files and applications, and troubleshoot problems — right when your employees and customers need help the most, anywhere, at any time.
No more pins or passwords: You get a link from the supporter to install the TSplus Remote Support Client. Once the End-User has installed the TSplus Remote Support Client and agreed to allow the connection, they will see the Support Agent chat box appear on their screen.
TSplus Remote Support is the simple, cost-effective tool you need to maximize your support services and minimize the time your support staff spends traveling from desk to desk or site to site.